Roatan Island Real Estate
A Tradition of Excellence, Trust, and Service
Welcome to Roatan Island Real Estate. We understand the precious value and potential of property for sale in Roatan.
Let us guide you in making that wise decision. We provide the best in Roatan Real Estate.
We offer a wide variety of properties ranging from land to modest houses and upscale luxury villas located across Roatan, the bay islands and mainland Honduras.
Take advantage of these excellent investment opportunities with the ever-increasing popularity of Roatan as a prime Caribbean destination.
Roatan Island Real Estate has been operating for over 16 years, broker Connie Bodden is an islander and has been in the real estate business for over 20 years.
She has had the pleasure of working and providing real estate assistance to buyers and sellers, along with her real estate team. Eager and passionate to assist you with all your real estate needs.
We devote ourselves to give you the attention, information, and personal service you deserve.
LEARN ABOUT OUR HOME TO YOU
Roatan is a beautiful island in the clear, warm, buoyant waters of the Caribbean Sea. Often referred to a as jewel and a gem, it unveils an abundance of white, sandy beaches, calm surf because of an off-shore reef, and dropped into a lush tropical jungle. 
The greens of the tropical vegetation actively mix well with the white sand, and clear blues and greens of the Sea.
The island is approximately 77 kilometers (48 mi) long, and less than 8 kilometers (5.0 mi) across at its widest point. There is a "spine" along which one can see both north and south coasts from the same vantage. 
The island rests upon an ancient coral reef, which at its highest point reaches about 270 meters (890 ft) above sea level.
This Mesoamerican Barrier Reef is one of the main attractions, as it is the largest in the Caribbean and the second largest in the world. 
Roatan is always ranked #1, 2, or 3 in published international surveys of the finest diving spots in the world! Most people who participate in underwater activities on Roatan return year-after-year. Or come to live here permanently! 
The Island is ideal for a satisfying stay because of the stunning beaches, underwater world, nature preserves, easy access from major airports, and reasonable prices.
Roatan's climate is tropical and the Island is covered in lush jungles. With an average year round temperature of 80° F (27° C), and the crystal-clear Caribbean waters registering between 78° and 84° F (26 – 29° C) year-round, the water's always warm and inviting.
Roatan is in the Central time zone and does not observe daylight savings time. 
Honduran lempiras currency is accepted everywhere and US dollars are accepted in most places (about 20+ lempiras per dollar). US dollars must be in good condition, with no tears nor marks. Change is available in banks (there is no change kiosk at the airport). And credit cards are widely accepted, certainly in all hotels, restaurants, and clubs/bars. 
There are some modern, suburban-style supermarkets (e.g., Eldon's). 
Electrical outlets dispense 110-120 VAC at 60 cycles (normal for US and Canada) and accept the standard US/Canada two-prong plug. 
Most merchants and many residents speak English and Spanish. All Roatan school children learn both.
Roatan has an active international airport, whose code is RTB. Currently, there are several different international airlines offering nonstop service to Roatan. 
This is without doubt the easiest way to travel to and from the island. To fly to Roatán directly from the U.S., you can use American Airlines from Dallas or Miami, Delta Airlines out from Atlanta, or United Airlines via Houston. 
You can also take advantage of the Avianca Airlines hub of San Salvador airport (in El Salvador); from there you can fly to Roatan in less than an hour on daily flights.
To fly to Roatan from Canada, you can leave directly from Toronto or Montreal on either Sunwing or Transat Airways during the winter. Direct service is usually offered from late November through April.
Adapted and reproduced in part from Roatan on Wikipedia and Roatan on Wikivoyage in accordance with 
 This work is licensed under a Creative Commons Attribution-ShareAlike 3.0 Unported License. Original content added and shareable under the Creative Commons License.
$ 289,000
[MLS #23-505] Take a peek at this newly constructed condo 4-2 in Acqua di Mare in West Bay
...
$ 140,000
[MLS #23-78] Large Flowers Bay Beachfront 0.91-acre Lot (55′ x 750′) flat from
...
$ 135,000
[MLS 23-325] Our enticing 0.79 of an acre (3,197 m²) road front lot is zoned commercial or
...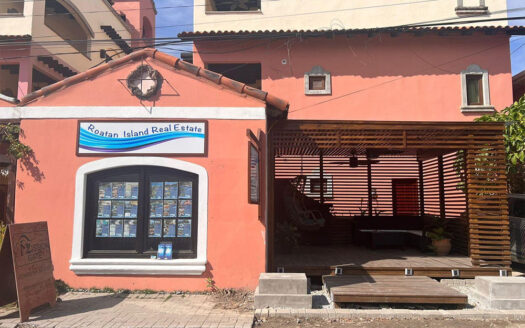 $ 149,000
[MLS #23-192] Analyze this rare commercial opportunity in West Bay, boasting with great ex
...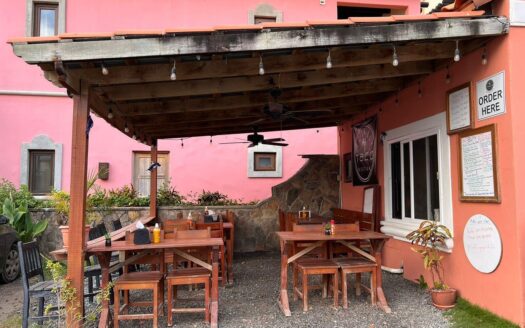 $ 139,000
[MLS #23-191] Analyze this rare commercial property in West Bay, boasting with great expos
...
$ 159,900
[MLS #22-683] Experience luxury condominium living with this one bedroom, one bathroom uni
...
$ 179,000
[MLS #23-185] Casa Castaway really pulls you away into its great cool, shady location a 15
...
$ 199,000
[MLS #23-103] La Casa Santa María is a concrete home nestled in Dixon Cove with seclusion
...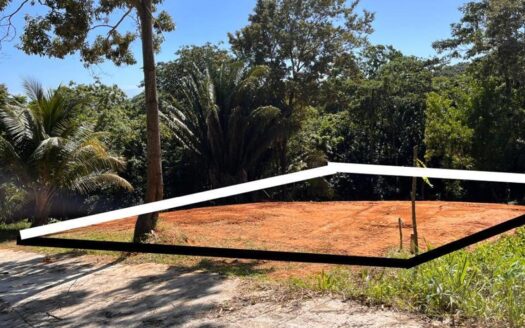 $ 80,000
[MLS #23-90] As you explore Roatan for your next expenditure with seclusion and convenienc
...
$ 127,500
[MLS #23-86] This 0.34 of an acre has paved access. As you arrive to 3C, views pronounce p
...